Thursday, January 5th, 2006, 8:16 am
Linux Migrations in the Corporate World

Filed under:
Roy Schestowitz
at 8:16 am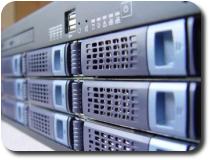 OR quite some time, companies with large budgets have feared the inclusion of free software in their server rooms. Cost was not an issue. Naturally, price was never assumed to lie orthogonally to quality either. Is there a fallacy? There certainly is and it is being perpetuated by those whose interests it serves.
I store about 1.5 GB of mail only to see great reliability. I also maintain Web spaces of roughly the same size and a continuously increased level of complexity. The Linux server and its Linux Web-based applications are both reliable and free. As seems as though the issue remains that in the wealthy working place, people have budgets that they need to make use of. Often they opt for Exchange servers and IIS. The expenditure due to acquisition of 'premium' solutions costs people their jobs. Cost cuts are more easily approached due to this. Pure and simple.
The same issues arise in a different context — the context of liability and job protection by sticking to brands. This pattern is an impediment in its own right. FUD continues to impede adoption, as does the norms and perceptions in people's mind.
Related essay: Operating System Monoculture

Comments Off
|

Send this to a friend