Filed under:
Roy Schestowitz
at 5:43 am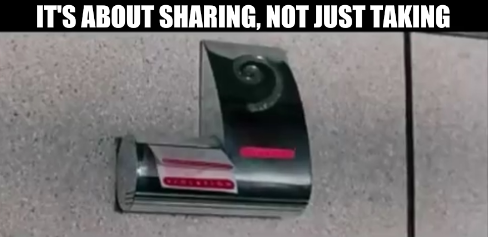 Summary: The company that I left this month is breaching several regulations and failing to follow the law; to make matters worse, pointing this out from within the company is impermissible and may very well instigate witch-hunts
THE HOLIDAYS are not over, but we're still in a relatively quiet period of the year. People are resting. Nevertheless, we're receiving additional information, which we plan to cover next month. As we shall show, under the guise of "manners" and the veneer of "professional" self-appointed enforcers are lying to people and lying about people. It is highly manipulative and it pits Sirius 'Open Source' in conflict with human rights, not just labour regulations and ethical codes.
Shown below is a portion of a month-old report (predating my resignation). It highlights the fact that the company where I worked for since early 2011 had gradually become more and more hostile towards its workers — to the point of false accusations and pathological lying.
---
Adherence to the Rule of Law and Human Rights
From what can be gathered thus far, the company is shooting from the hip, walking in the dark without any legal guidance. From what's witnessed and what lawyers have made an assessment of, legal protocols are disregarded or simple breached; the managers don't go through HR as they did before (impartial), probably due to cost-related overheads and a lack of budget/money in the company's bank account, as can be seen by failure to comply with very basic legal protocols. Very, very basic stuff.
In a society based on the Rule of Law it is important to ensure, at all times, that laws are being followed, including the freedom of expression. A proper investigative process should be based on law-compliant guidelines rather than made up or twisted as one goes along, based on some personal preferences of a self-appointed investigator. Improvised 'laws' aren't laws but kangaroo courts of theatrical nature with arbitrary routines.
Freedom of speech was in general respected, but only selectively (i.e. rules not equally and consistently applied). Inside work, for instance, some people were allowed to express political opinions, whereas others got reprimanded for making a harmless joke pertaining to Donald Trump (whom the company's founder supports). Is it the case that some workers have the privilege to express political opinions, whereas some are denied that? Is kinship a recipe for immunity, not just a recruitment fast lane?
In the same vein, management can use very crude language at times, but even reasonably polite words used by ordinary staff are spun as "rude" and staff is forbidden from expressing opinions, based on false pretexts of "manners".