Filed under:
Roy Schestowitz
at 3:16 am
Plunder on behalf of Sirius is "Planning for tomorrow"? Using the name of Standard Life and fake/false payslips?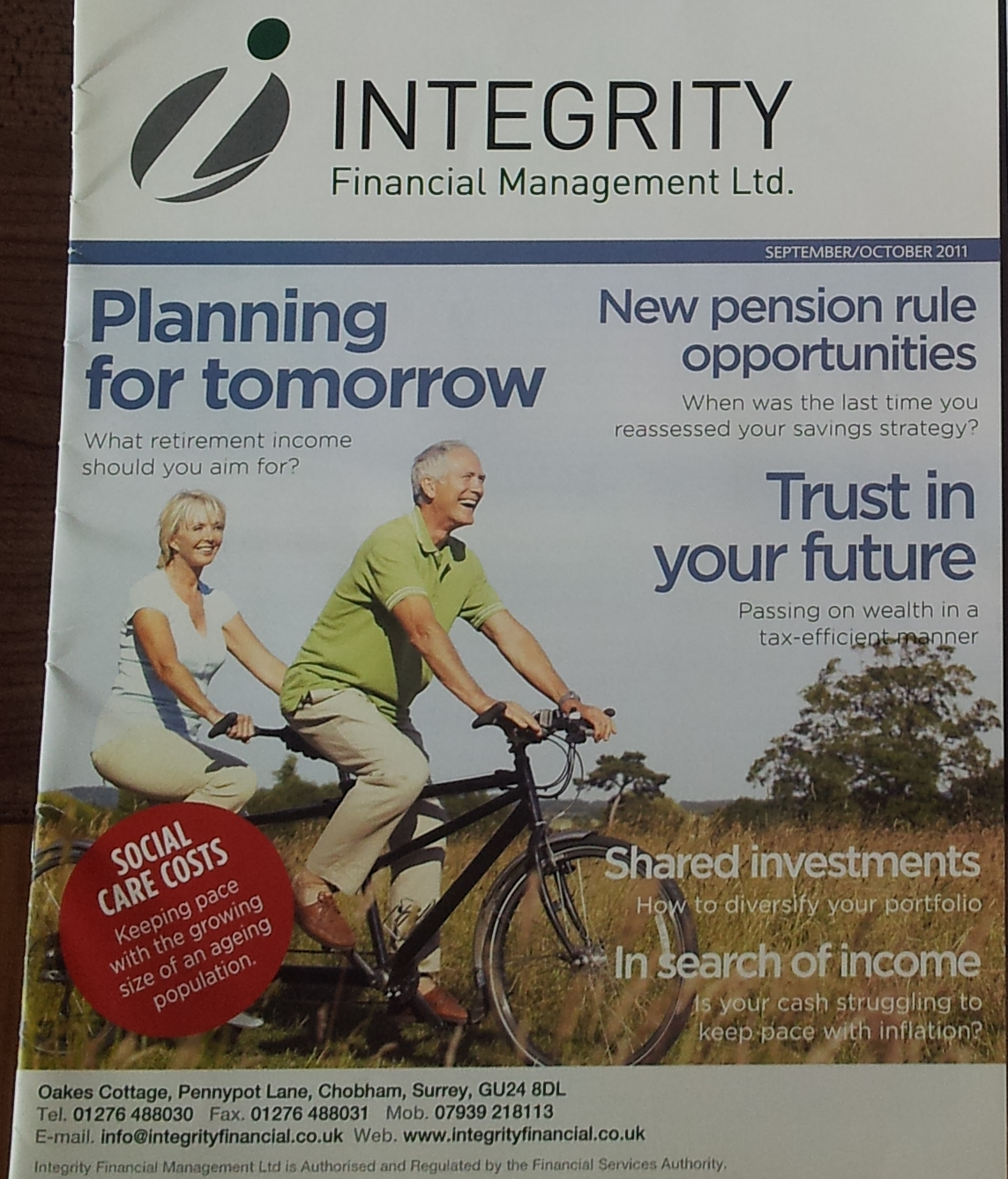 Summary: The facilitator of a scam was contacted the other day (Integrity Financial Management Ltd.); their staff too seems to have played a role in the pension fraud, so we've contacted Integrity Financial Management directly, however it chose not to respond and instead pretended not to be aware of anything — a major blunder and an actual crime against GNU/Linux administrators and programmers
INITIAL CONTACT was made the other day with Integrity Financial Management Ltd. That firm may have facilitated the crimes of Sirius 'Open Source' and it needs to know about it. We have the names of the people who managed these accounts.
You may not be aware of this, but your firm facilitated fraud at Standard Life

http://techrights.org/2023/04/17/fraud-at-sirius-open-source-with-integrity-financial-management/

Myself and former colleagues are still trying to hold accountable the culprits

http://techrights.org/wiki/Crimes_of_Sirius_Open_Source#Fraud_Investigation

Why did you issue all this material to us? Why did you facilitate theft of pension funds?

Please contact us as soon as possible to clarify the matter.
Just because they're not replying does not mean they're off the hook. This is a typical business strategy; they try to ignore anything that's not convenient to them, hoping it would miraculously go away.
As we also noted earlier this week, Sirius had engaged in financial fraud and it is now registered at the address of the accountant, so that's another potential legal liability for them.
So far I've spent about 10 hours on the phone all in all. And even when each time you phone you know exactly what needs to be achieved and try to get to that as fast as possible, they delay and obstruct. It's an actual method, tiring down the complainant or bleeding people to death with phone bills (like legal bills/lawyer fees as barrier). It's a bit like a network of organised crime made to over up its own doing. It is well coordinated to dodge accountability. Business as usual.
As an example of endless delays, consider NOW: Pensions. I contacted them back in January and it took until now (late April) to finally receive a letter of assurance that can be regarded as satisfactory.
In fact, sent just after 4PM yesterday (by E-mail):
Dear Dr Schestowitz,

NOW: Pensions Trust ("the Scheme")

I write about your complaint. I would like to thank you for your patience while we have investigated this matter and would like to apologise for any inconvenience caused.

I can confirm we sent a letter (the information in the letter applies to all members in a NOW Pension Scheme) to your home address on the 12th of April 2023. For reference I have attached the correspondence to this email.

This has been protected with a case-sensitive password. The password is your national insurance number followed by an exclamation mark. [...]

Should you consider that this does not bring the matter to a conclusion, you can request that the Trustees review the matter through the Internal Dispute Resolution Process (IDRP).

[...]

Yours sincerely

Craig Aitken

NOW: Pensions Trust Administration Team
And here is a mildly-redacted (home address) PDF of the document. We redacted a photograph of the physical thing earlier this week. Why did it take so long to issue such a letter? With NOW: Pensions alone my wife and I must have spent about 4 hours over the telephone; it costs a fortune as they don't have a free line and they keep you waiting on the line a lot (when they don't leave you pressing buttons and 'speaking' to a bot).