Filed under:
Roy Schestowitz
at 10:54 am
[sarcastic tone filled with amazement /]
HERE'S rudeness and there's unbelievable tactlessness. This morning I witnessed both.
So…
There I was going to the swimming pool only to find out that in a nearby jacuzzi, a couple decided it would be acceptable to have sex. Not quite so secretly, either. Later on it turned out that I was not the only one who saw this. That the couple almost refused to behave or just leave in shame. The unfortunate thing is that a father with two kids complained about it as well. Not that these very young children could actually understand what was going on…
I have a 2-year old photo of the jacuzzi that I speak of…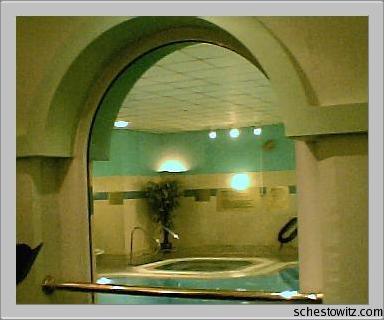 Sometimes, adults can act like children.

Comments Off
|
Send this to a friend