Thursday, March 23rd, 2023, 6:02 pm
Holding Fake Open Source Accountable for Fraud
Filed under:
Roy Schestowitz
at 6:02 pm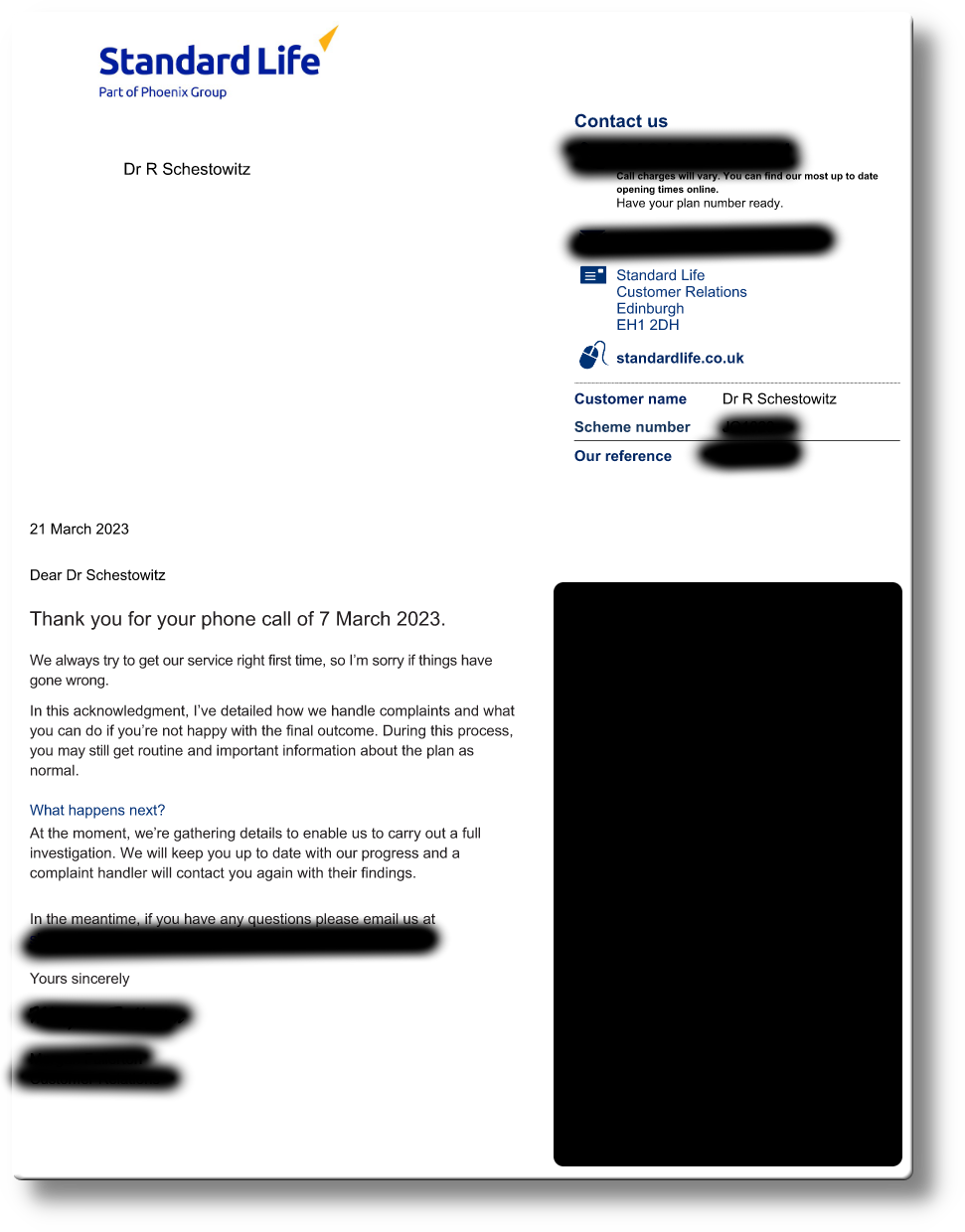 Summary: 2 pension providers are looking into Sirius 'Open Source', a company that defrauded its own staff; stay tuned as there's lots more to come. Is this good representation for "Open Source"? From a company that had many high-profile clients in the public sector?
THIS is taking a much longer time than initially estimated, but it has certainly progressed. The process is moving on. It's typically like this when dealing with authorities. YMMV.
It is a very sad thing that regulatory agencies and even police are politicised to the point where one needs high-level (personal) connections, business links, bribes etc. in order to get things moving and for criminals to be actually held accountable, even prosecuted. Very sad. It should not be like this. In a functioning democratic society there's no room for "yes, well, they committed a crime, but it's not our problem and investigating this is 'expensive' to us…"
Anyway, the good news, in this particular case, is that not one but two pension providers are on the case. 2 pension providers that know Sirius. They wrote about and opened formal investigations (this week).
We're pleased with this progress.
In additional to the letter above, which arrived 2 days ago (it is redacted sufficiently), I've also spoken to the manager of another pension provider (probably the third manager I've spoken to; some of them I spoke to 3 or 4 times over the telephone). Here is what he said some days ago:
NOW Pensions – Employer Issues

Hi Roy,

Thank you for your call today, apologies for the bad communication and service you have had from us regarding you concerns with your employer Sirius Corporation.

As discussed,.

– I will arrange for a letter to be sent to you and or email with assurances that your pension money is safe with Now Pensions
– I will alert the team that deals with your employer that the CEO is wanted for embezzlement and that he effectively scammed all his employers previously
– through a pension scheme with Standard Life
– they put on hold/review any financial requests from the company
– request what due diligence they do when acquiring employers to use NOW Pensions

Please feel free to add to the above list with any further assurances that you would like and call or email me.

Have a good evening

Yours sincerely

?????????? ???????????????
I had to remind him to make some progress, so I wrote: "Can I please have an update on this? I cannot stress strongly enough that this is a matter of great urgency, implicating many people, and we have already lost 2 months due to your slow response. Your delays have given time for fraudsters to adapt and curtail prosecution. We have evidence to prove this. "
And again this week:
NOW Pensions – Employer Issues

Morning Roy,

I have raised your concerns directly with NOW Pensions (who deal with the employers) including your previous emails, and have chased them today, once I get the response, I will send onto you.

You did mention your wife's NOW Pension too, due to data protection I would have to receive the request from her directly to investigate her record separately.

Yours sincerely
I politely responded as he should know we still expect some letters (promised to us in vain for several months; they kept lying about it):
Hi,

Hers is covered in the call with ??????????????? made almost 2 months ago and recorded by you. Her case is more or less the same as mine.

Kind regards,
"The plot thickens," a friend told me, and "as I suspected, looks like your 'pension' money was embezzled before it even got to your pension. If that's the case you'll see him in court."
I was also in touch with other victims of this fraud. We'll be covering that in the near future.