Monday, January 3rd, 2005, 6:09 am
How it All Began

Filed under:
Roy Schestowitz
at 6:09 am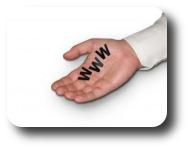 This morning I had a recollection of how my Internet experience started. I was about 14 when I went with my mother to buy a modem. Shortly afterwards, while playing tennis, I could not get off my mind the fact that I had spent an afternoon talking to someone from Holland (on IRC). Each one of us has had that first Internet experience, which is worth remembering.
Try it now. Reminisce.
The information revolution is one which few generations live to see. Most will be born to live it.