Wednesday, June 1st, 2005, 3:09 am
E-mail Address Disclosure

Filed under:
Roy Schestowitz
at 3:09 am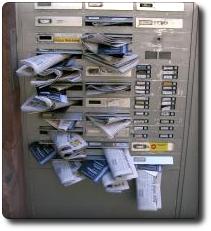 To spammers, one of the greatest sources for victims are archives of newsgroups. Many archiving systems which process mailing lists and forums omit E-mail addresses from message headers. However, some E-mail software quotes explicit addresses in the body of messages, thereby exposing these addresses to spam-bots.
Likewise, information that is entered in Web forms will rarely be kept confidential. Privacy is not always honoured and E-mail addresses can find their way into so-called affiliate companies.
Whenever possible, avoid disclosure of E-mail addresses. Spam protection is still immature and can rarely be trusted.
Taking this point slightly further, it is important to be assigned different passwords in different sites. Always. Only days ago, Wikipedia inadvertently leaked passwords.

Comments Off
|

Send this to a friend